Why choose us
We design and produce functional and beautiful products, we care about the needs of our users and the development of our partners.To keep our products functional and comfortable, we collaborate with emerging designers and brands from all over the world and showcase their designs on phisco.net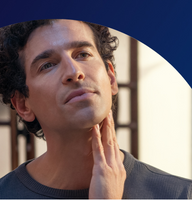 Men's beard growth and characteristics
On men's cheeks, the beard grows at a rate of 0.5 mm per day, so shaving becomes a daily routine. The razor is one of the closest objects to our skin in a man's life. At a frequency of once every two days, it will travel back and forth across your skin at least 10,000 times. Any man who is careful with his life will never be sloppy with his shaving, and he must have a good razor in his washroom.
How to choose a suitable razor for yourself?
Men with fine, soft beards can opt for a rotary electric shaver, and a double-ended razor can also fulfill the shaving requirement. Hard and dense beard, fast growth rate, it is recommended to use a manual razor. Generally, two or three layers of razors can meet the basic shaving requirements. For those who have a particularly thick beard, a five or six layer razor can be chosen. People who are not prevented from using electric shavers purchase some classic models of manual shavers to use together. This really comes in handy when traveling. Men's daily use scenarios, at home, in the car, traveling, and in the office, should have the usual razors on hand, and, electric and manual together.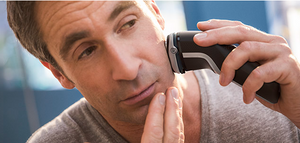 WHAT OTHERS SAY
Great Razor, top class service

Bought this razor from the worlds biggest online bookshop. Really impressed with it, excellent cut. Quick to charge, and the charge lasts a long time. easily as good as the top brands.
Had a minor problem and the manufacturer sorted it out really fast with no hassle at all
Very pleased with purchase.

stephen strange (Paulsboro, US)
Good product with good price

The receiver was shipped and delivered quickly. Shaved 2 times with shaver. One wet shave and one dry shave. Both were very acceptable shaves. I do prefer a wet shave over a dry shave. Both shaves were close and smooth. Good quality and a very good price. Thanks Phisco




Lorna McKnight (Glasgow, UK)
Excellent product

Thank you very much Phisco I received my purchase last week I am very very happy with it excellent shaver it cleans very good and gives me a very close shave I recommend this to everyone I've seen the video very very happy wonderful price thanks again Del Spry





Del Spry (London, CA)